Behold, one of my favorite knit projects of all time:  The Clapotis Wrap.  It's meant to be a scarf, but it's big enough to be a wrap.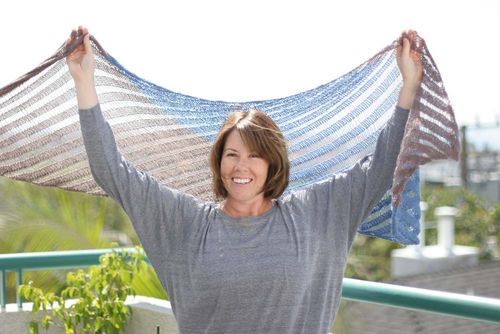 I love scarves, and I don't have near enough of them. When I found this pattern on Knitty, I knew it would be a perfect scarf for the not-so-cold winters of Santa Monica.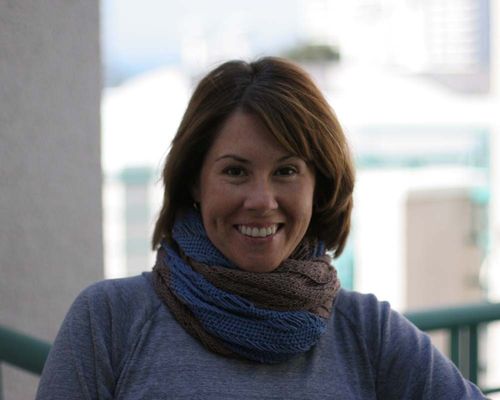 Of course, I used a different yarn than is called for in the pattern, but it worked nicely:
Patons Grace
4 skeins Brown, 3 skeins Azure
Size 6 circular needles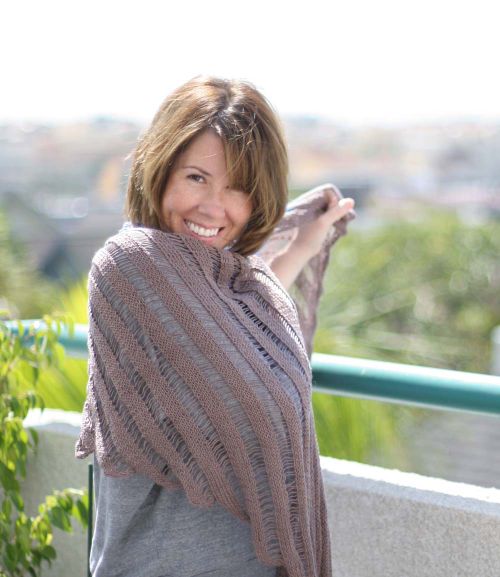 While it took me a couple of weeks longer to knit than I thought it would, I almost didn't mind because it is such a fun pattern.  There is something very decadent about dropping stitches in a pattern, and in this one I got to do it every 12 rows.  Obviously, I have to get my entertainment where I can.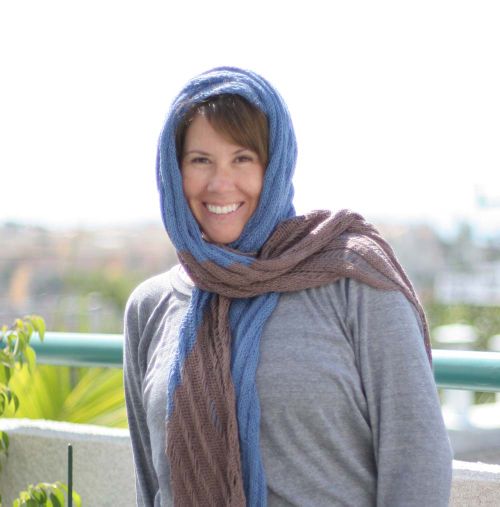 It's also a forgiving pattern–at the end I had the wrong amount of stitches and I was able to easily "hide" it.  So it's not perfect, but you'd never know.
I know I will be wearing it a lot this fall and winter!