This pattern perfectly combines two things I love:  jewelry and knitting.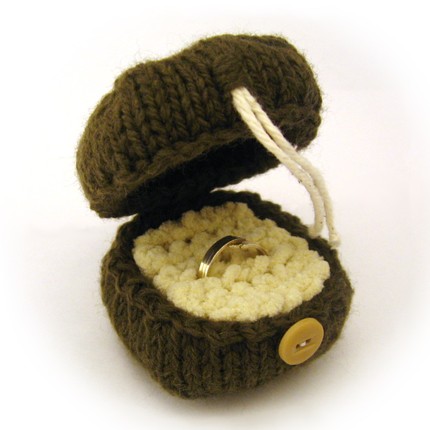 Not only is it a perfect stash-busting project, it is such a neat way to further personalize a gift of jewelry, whether you make it, like me, or buy it.
As if this wasn't enough, I took a little browse through NeedleNoodle's Etsy shop and I was mesmerized. 
Bluebirds?  Check.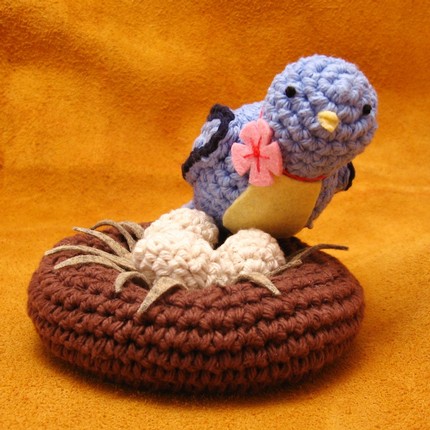 Sushi?  Of course!
So.  Much.  Fun.
I am off to buy some patterns now.  See ya!