The new issue of Knitty.com came out today so you know it was a happy day in the West household.
The issue is heavy on scarves and socks, but one pattern stood out so much I had to write an entire blog post about it.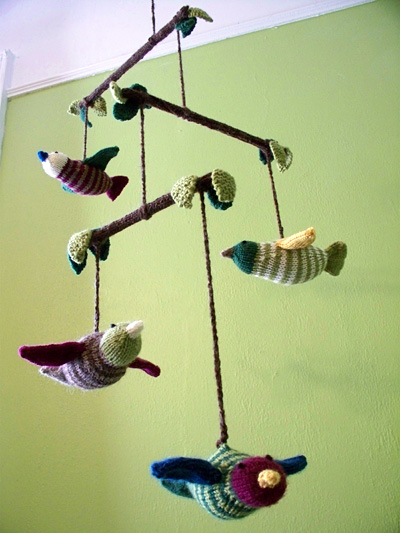 photo from knitty.com
This is such a sweet pattern.  Can you imagine what a lovely baby gift it would be?  I just love it.  I'm almost tempted to knit one just so I can hang it over my bed.  Or better, maybe I'll knit one to hang over my writing desk (of course, that's in the bedroom, so I may as well hang it over the bed).