Don't ask me why, but I suddenly had the urge to make an ID bracelet for myself.  This was my project for Tuesday's jewelry studio time: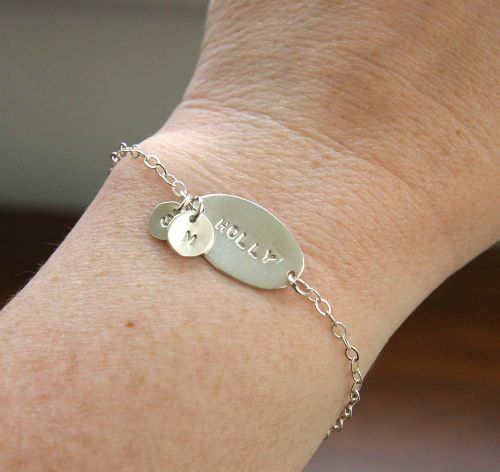 It's a very delicate bracelet, with not much in the way of bells and whistles.  As you can see, in addition to the name plate, I included two small circle charms with an M (for Mick) and an S (for Stuart).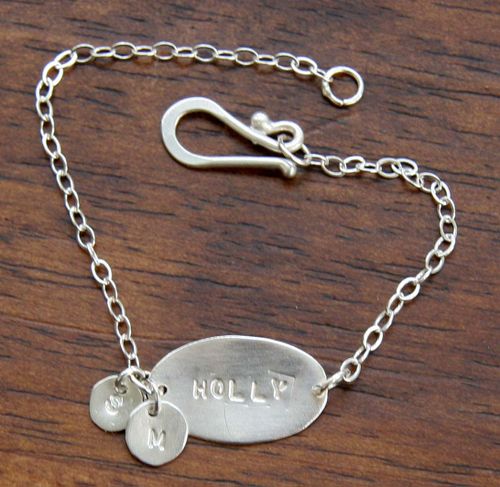 It's sterling silver, and I gave it a satin finish and a handmade clasp.  Originally I was thinking I might make the chain by hand, but admittedly, that's a pretty long process and it seemed more practical to use pre-made chain.  In retrospect, I think that was the right choice because I could have never made chain this delicate anyway.
As I mentioned yesterday, Mick had his naturalization oath and is now an American citizen.  You can read about his experience here.