There are a few of things I'd like to call to your attention:
First, This Young House is featuring a great freebie this week.  It's a lovely bamboo lamp, courtesy of Shades of Light.  If you're interested, hop on over and follow the directions in the post about entering (contest ends at 8pm EST on Feb 25). 
Second, Jennifer Tallapeneni, the author my favorite knitting blog, has a wonderful hat pattern featured in a new book called Tops & Toes.  To promote the book, there is a blog book tour and the second stop is Jennifer's blog.  Check out the interview here.  I love reading about the design process, and Jennifer is a great designer.
Third, if you can get over there super-fast, U-Handblog is having a "name-that-bag" contest.  However, it ends on Feb 24 (and keep in mind she's in the UK), so hurry up!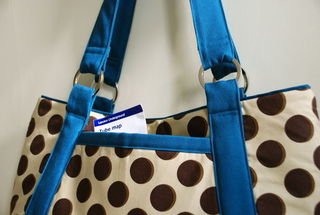 Good luck!