The nurseries here still don't seem to have much in the way of herbs, so I guess I will just have to be patient.  In the meantime, I found some good ideas for making my herb garden more successful:
How to Make Herb Garden Markers
How to Make a One Pot Herb Garden
Lest you think I've forgotten about my vertical garden, I did a little browsing at the nursery this morning for possible ideas.
There were a lot of different trellises available, and one I liked in particular had asian lines reminiscent of a shinto shrine (my apologies for the photos–they were hanging up and my iPhone doesn't do it justice):
My thought was that I could hang rectangular planters equidistantly on this trellis, kind of like this: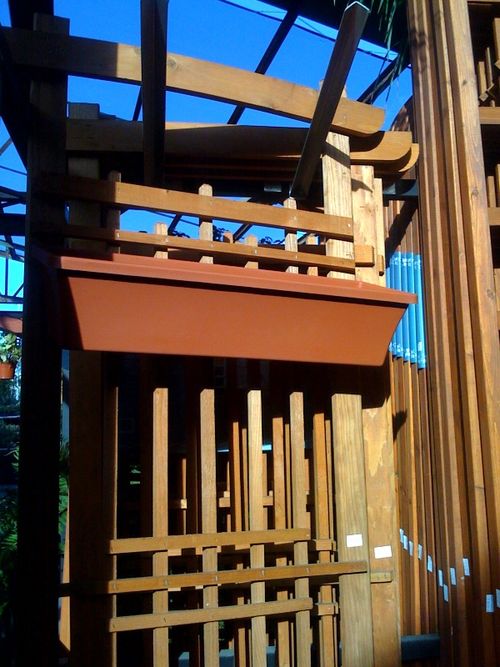 Three of these would fit quite nicely and allow for plants to grow.
The trellis was $49.99 and the planters $8.99 each.  Still a long way from the $399 price tag on the vertical garden from Smith & Hawken, but also still a little pricey.  I'm gonna continue looking around.