Recently, I was inspired by one of my favorite bloggers, Jen at PieKnits, to knit my own version of the Chunky Newsboy Cap by Diane Serviss: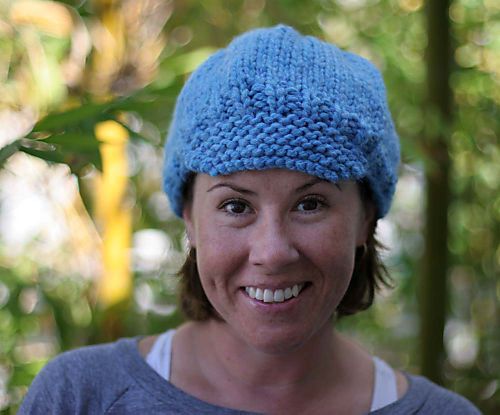 This is a great pattern for a few reasons:
1)  It's CUTE!
2)  It knits up fast–about 2 hours
3)  It uses 1 skein of relatively inexpensive yarn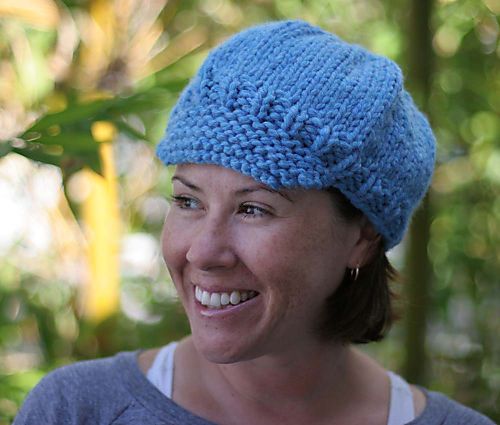 I love it so much I've knit three of them so far, but I think this blue one is my favorite.

You'll need:  1 skein Lion Brand Wool Thick & Quick, Size 13 DPNs, Size 8 straight needles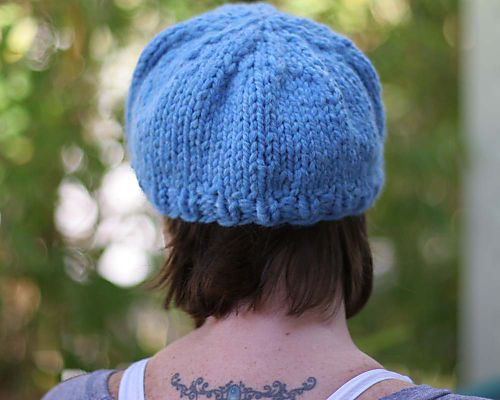 A note about the knitting needles:  I only had 4 size 13 DPNs so I used a 16" size 13 circular needle up to the very last row of the cap.  I knit the final row on to two DPNs, but if I had to I could've probably used the circular needle to the very end.