Crime Fiction by Holly West
Novels
Diary of Bedlam (working title) - Coming in 2014 from Carina Press!
Print/eBook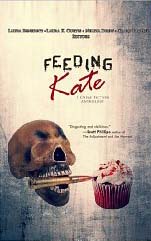 FEEDING KATE: A Crime Fiction Anthology
A charity anthology featuring my story, Just Part of the Job: On her way home from a night of partying in the valley, a troubled young movie starlet hits a bicyclist on Malibu Canyon. Does she stay and take the heat or does she run? Oh boy, you don't know the half of it.
Available for purchase here.
Shotgun Honey Presents: BOTH BARRELS Vol. 1
Featuring my story, Regrets Only, about a chronically down-and-out woman who, upon learning she has terminal cancer, decides to tie up a few loose ends.

Paperback
From Amazon.com
From Amazon.co.uk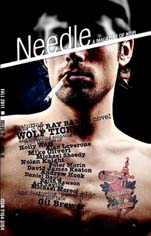 NEEDLE: A Magazine of Noir
Featuring my story, Once a Loser: When Lenny Marston's gangster uncle dies, Lenny must decide whether to fulfill his uncle's last wish or take the money and run.Available for purchase here.
Free Fiction Online
Pass the Peanuts – Published on Shotgun Honey, this piece of flash fiction tells the tale of a bad deal that's about to get far, far worse.
Corn Nut Caper  – Published on Shotgun Honey.  Who knows what evil lurks inside that cellophane bag?
A Piece of Cake – A ten year old's story of family, crime, and regret.
An Irregular Prowl – Jimmy Ward gets stopped by the cops and he's hiding something under the passenger seat.